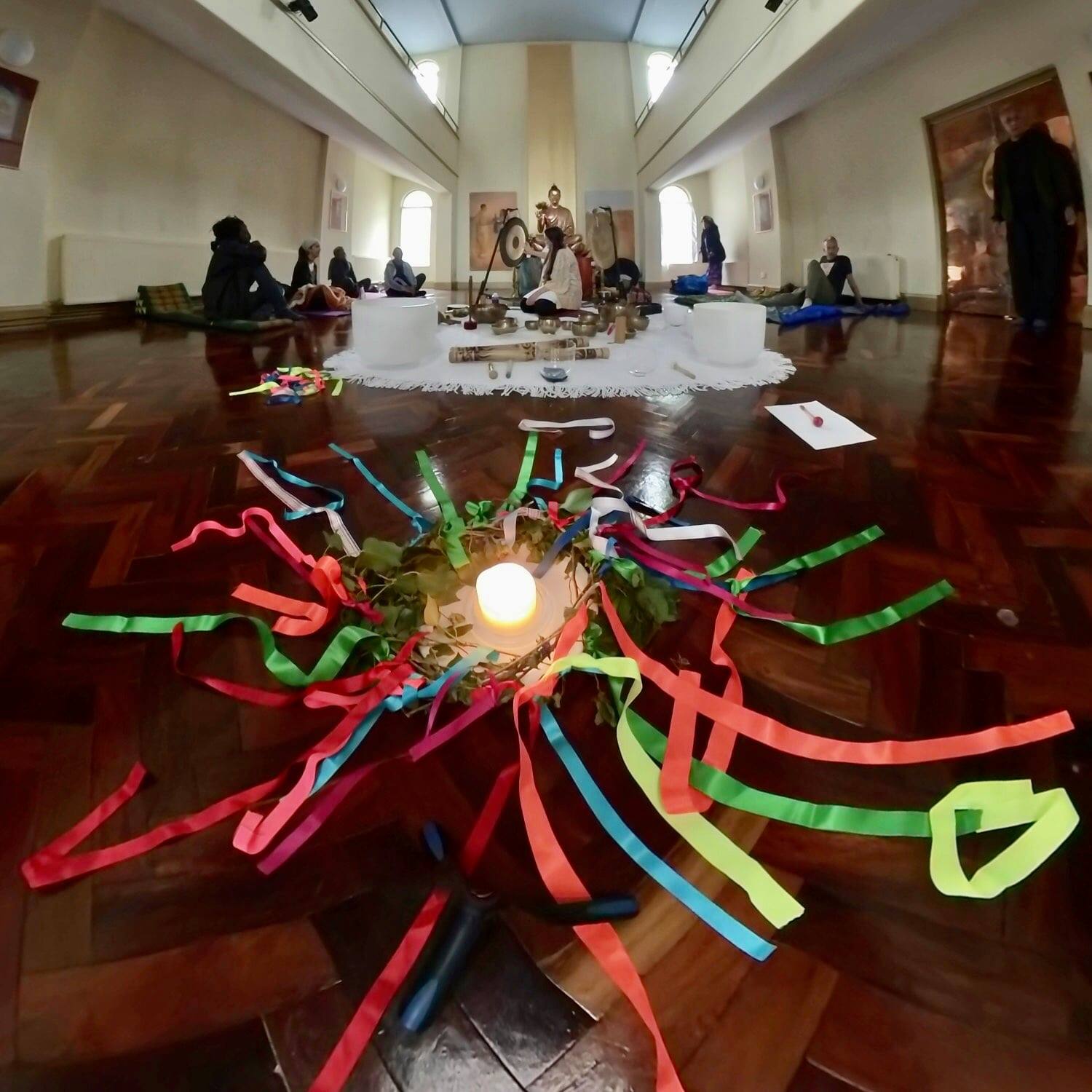 May Magic!
A big big thank you to all those that attended the 2 group sound therapy sessions yesterday.
What a beautiful warmth and sunshine in the room. We tied ribbons to set our intentions for May and went on a magical sound journey to bring in a belated welcome to the mid point between Spring & Summer Great to see so many new faces in the room and big thanks to Daryl for the wonderful photos!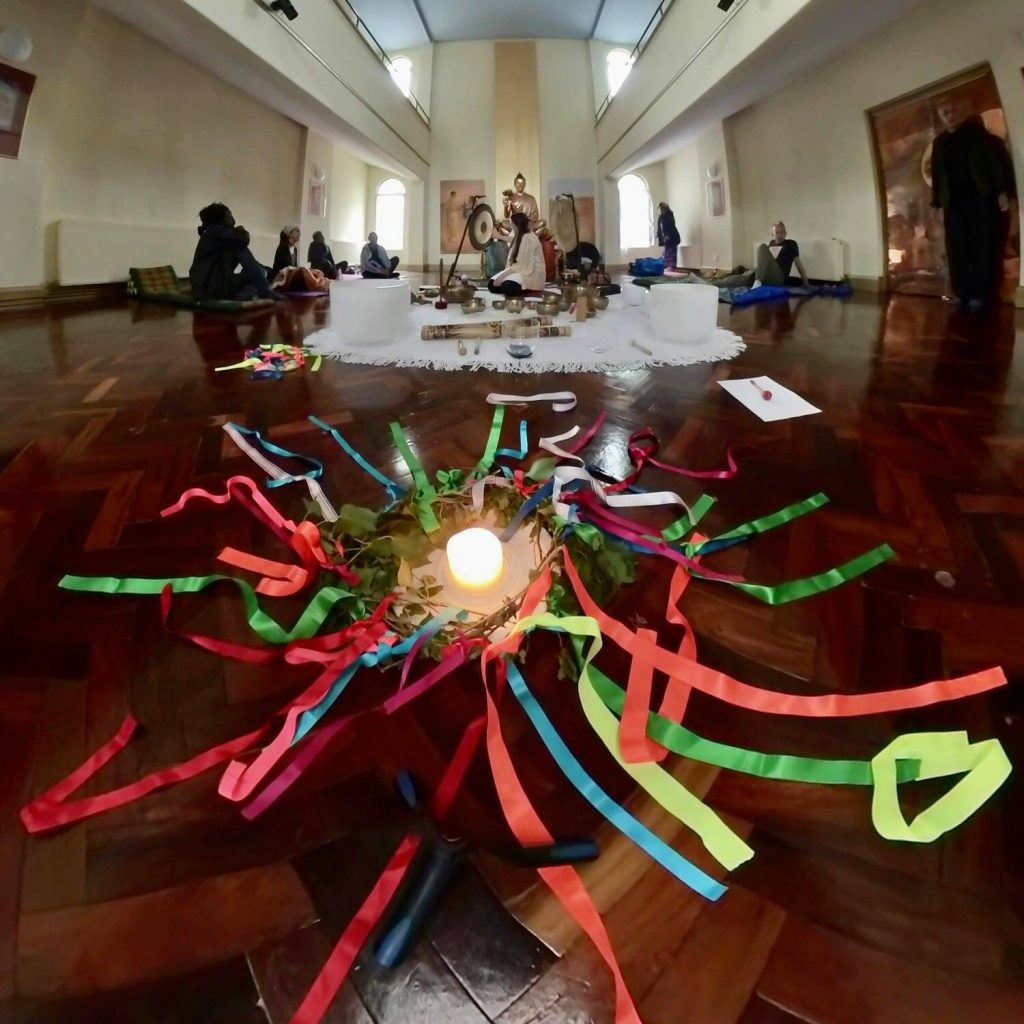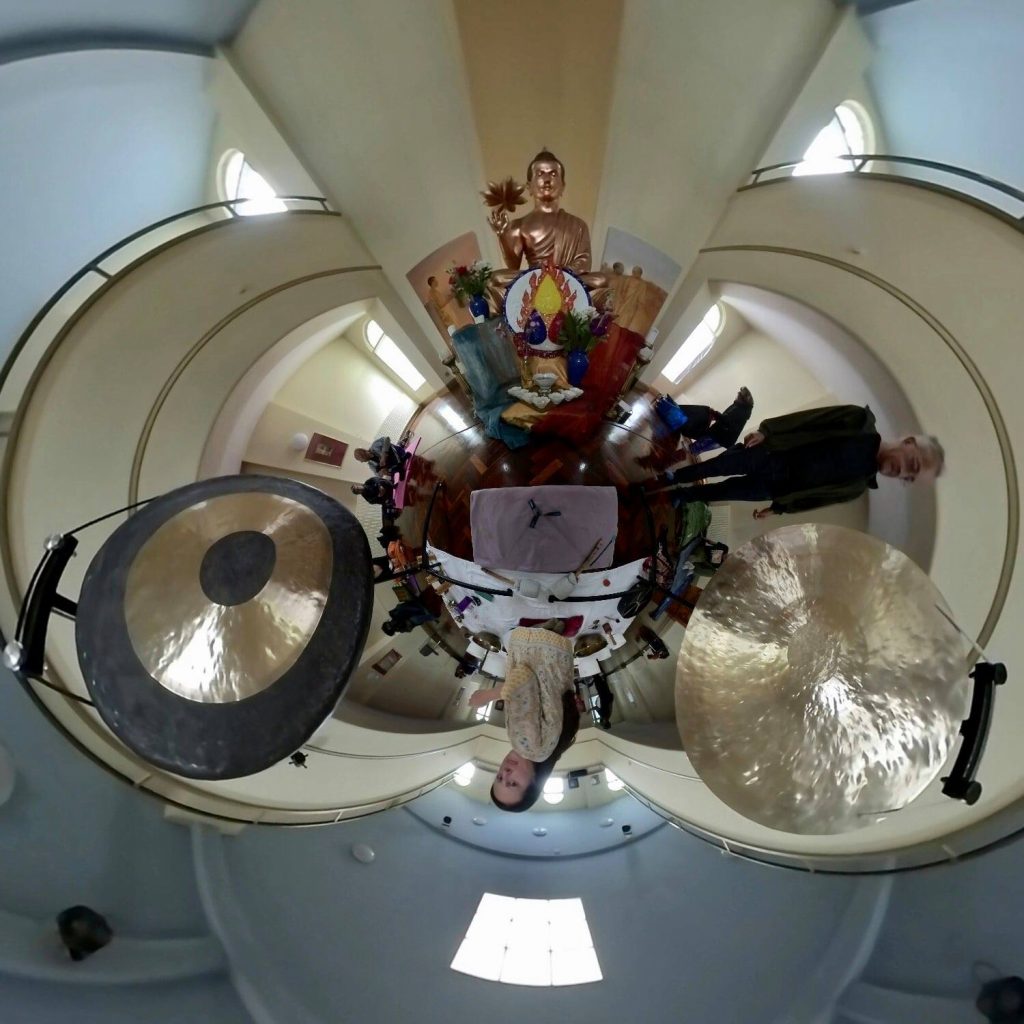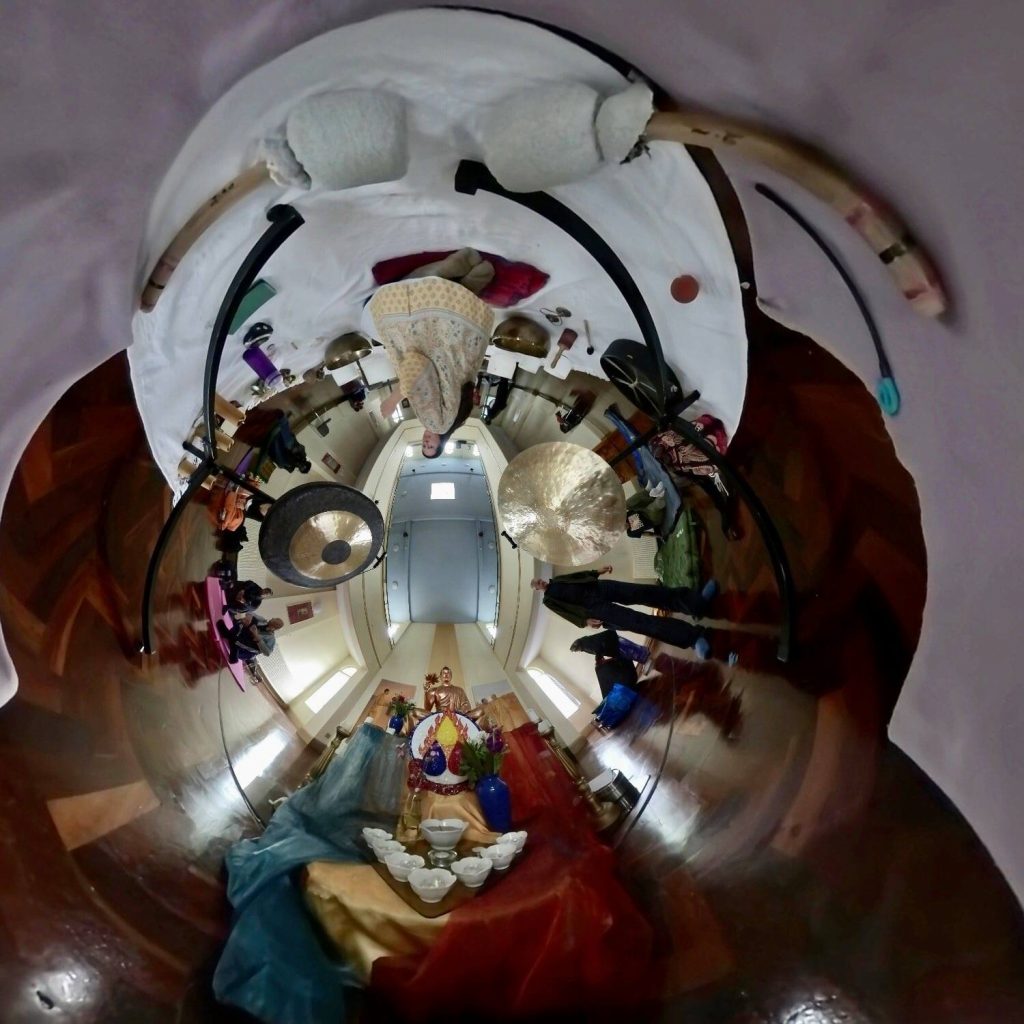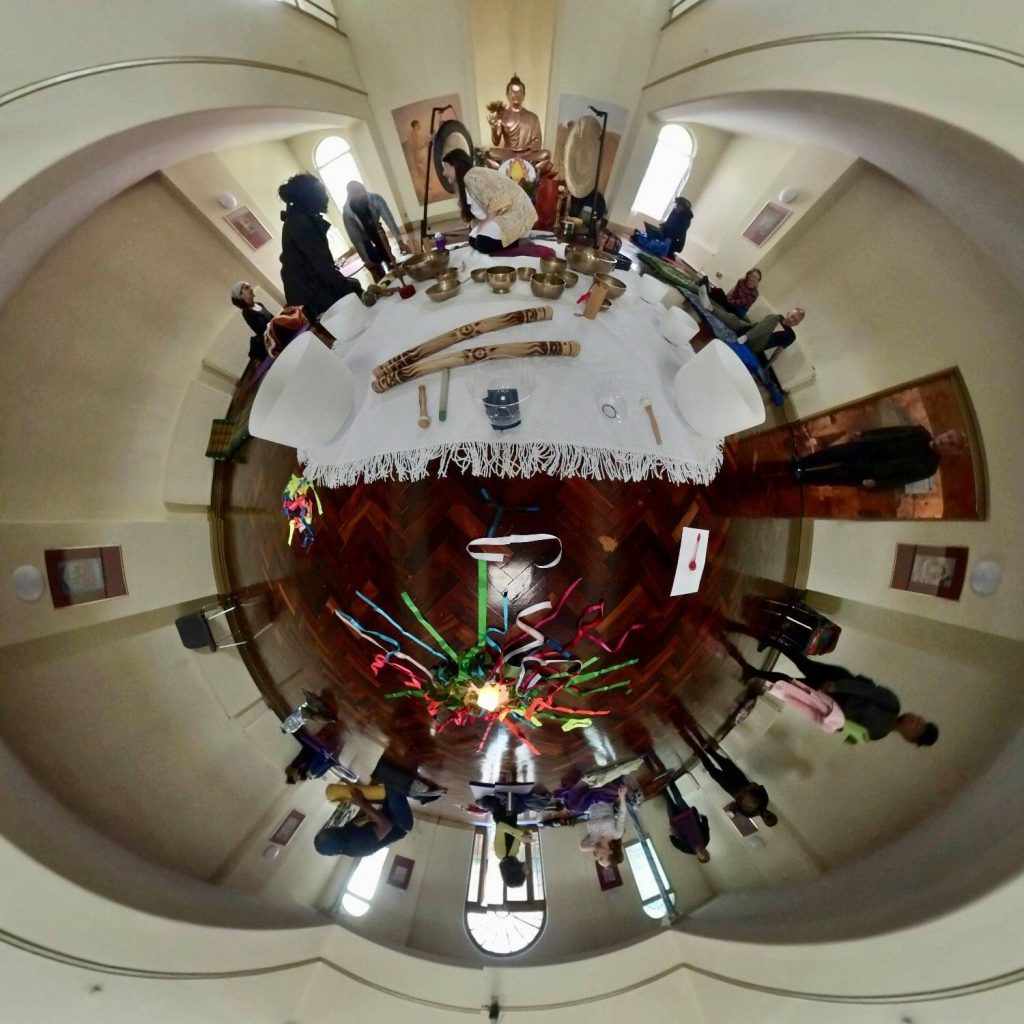 Next up and the last group sound session for the summer –
Saturday 19th June, 5-6:30pm, Birmingham Buddhist Centre, £20 per person.
Only a few places left on this one so get booked quick!
Please email me directly to book your place – mail@edansound.co.uk
May is my favourite month of the year and a wonderful time to really practice being present. Feel the experience in everyday ritual. Seek out the delight of physical tiredness, walk, work in the garden, dance, run… whatever makes you feel your body working. Change is everywhere. All is growing, moving, becoming. Leaves unfurl, flowers open. Accept that chance can be beautiful, embrace the possibilities it brings.
Love & Light, Soesen