Sound Therapy
"The power of sound to integrate and cure… is quite fundamental.
It is the profoundest nonchemical medication."
– Oliver Sacks
Sound Therapy explained...
Heal; In Northern Middle English means 'to make sound', to become healthy again.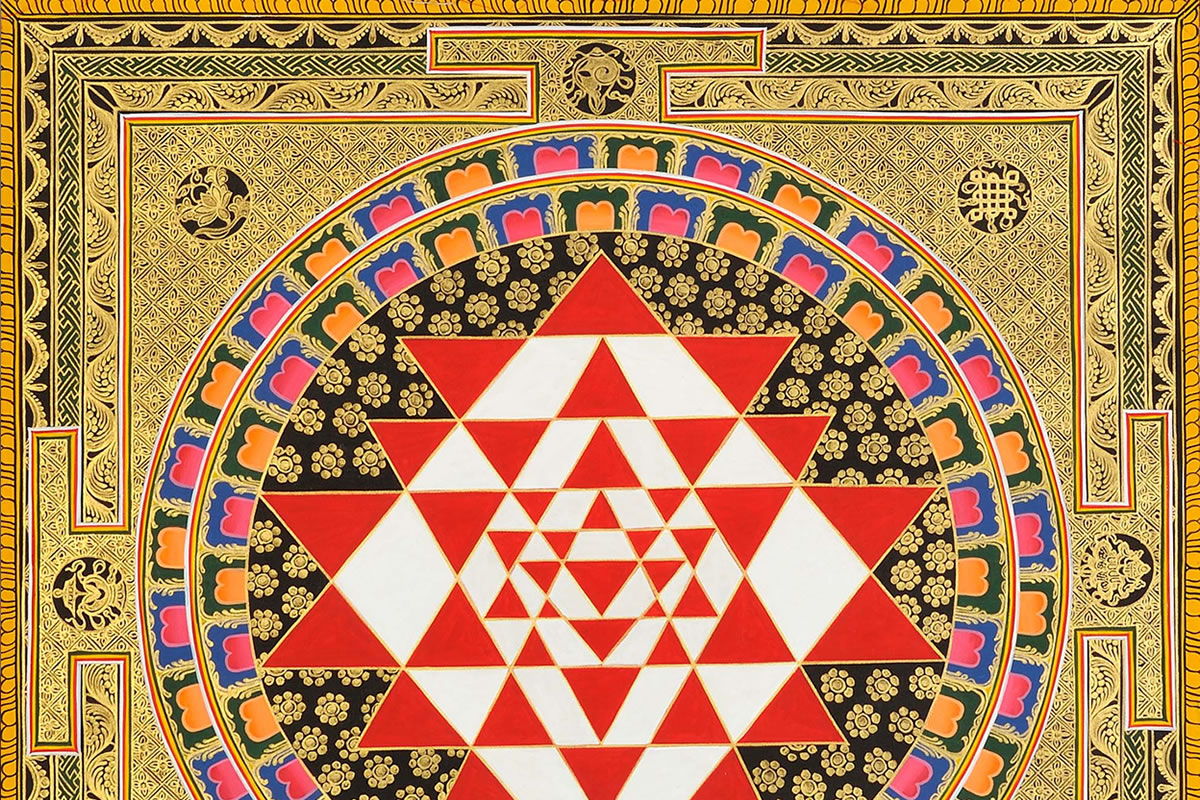 "In the beginning was the word…"
Sound Healing is based on the science that all matter is vibrating at specific frequencies and that sound, or vibration, has a strong impact upon substance.
The human body seeks harmony. If we accept that sound is vibration, and we know that vibration touches every part of our physical being, then we understand that sound is 'heard' not only through our ears but through every cell in our body. The human body is ninety percent water – the perfect medium for carrying sound.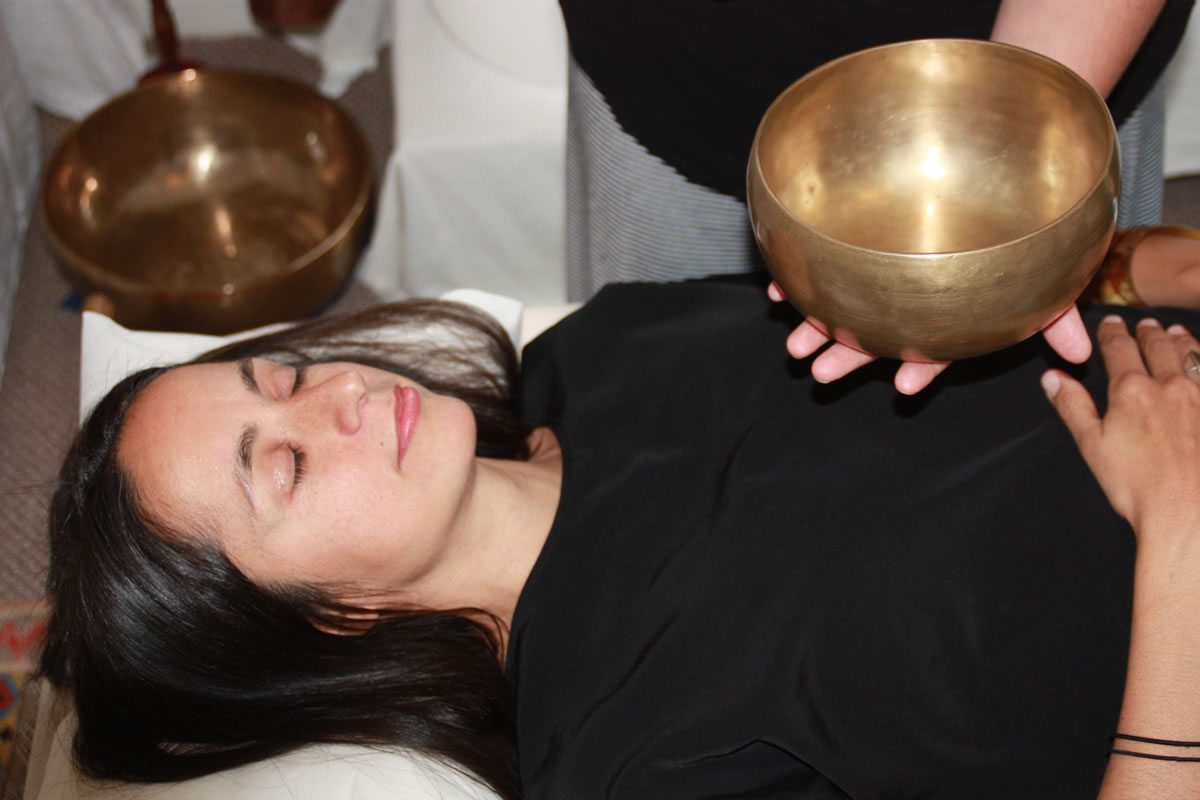 1-2-1 sessions are a lot more focused than a group sound bath and great for working on specific issues. They are completely tailored to suit the client and what is going on for them energetically. In these sessions the gongs are replaced by vocal toning and over-toning.
Sound Therapy can be hugely beneficial for all manner of dis-ease including depression, chronic fatigue, anxiety, chronic pain, insomnia, allergies, auto immune diseases and digestive problems.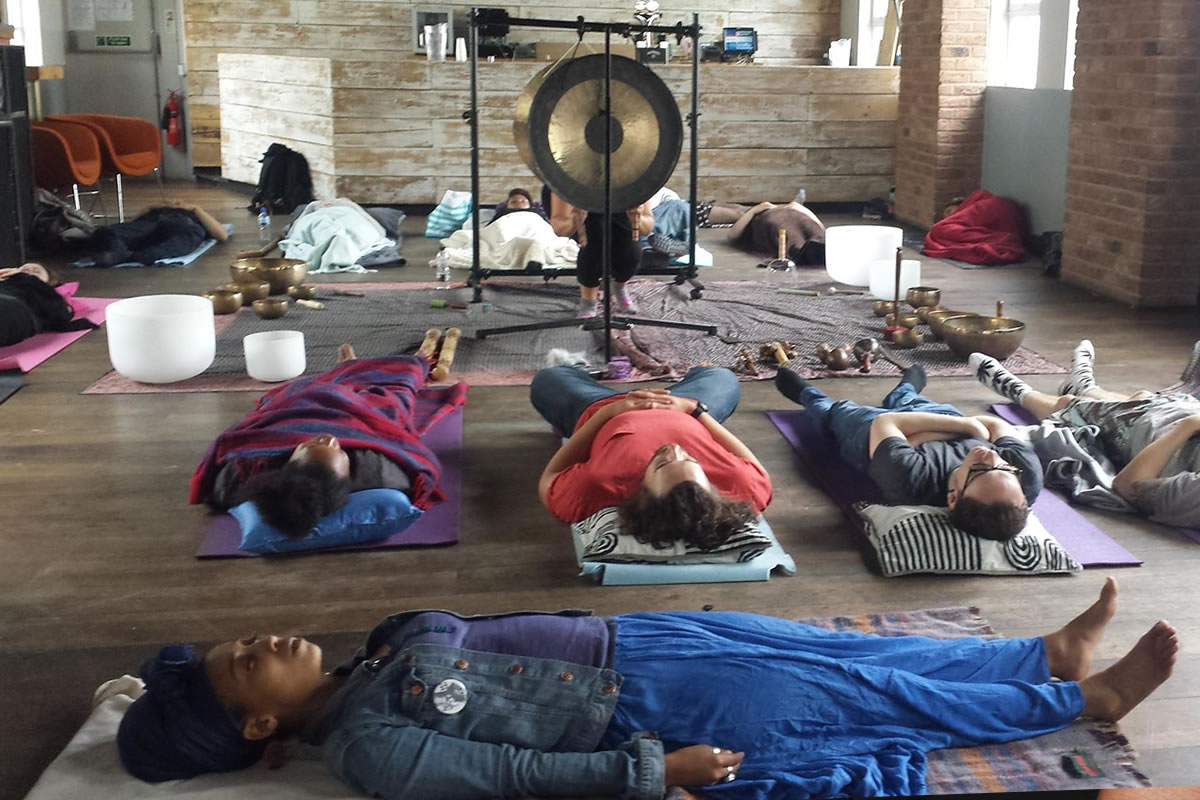 A 'Sound Bath' is an opportunity for you to totally relax. To forget the world for a time and sink into an ocean of healing soundwaves – to be 'bathed' in sound.

This is a passive group sound healing session lasting for approx 1hr, using Himalayan & quartz singing bowls, gongs & percussion.
Sound Baths are booked for group sessions, such as retreats, festivals, one off group healing sessions.
Testimonials
Hear from those that have experienced...
Thank you so much for the sound bath session. I really haven't experienced anything like that, the power of sound is amazing and so are you!
My husband and I came to see you for a group session at the Buddhist centre and really enjoyed it but decided we wanted to have a more personal experience, so we arranged to come to your home for our own session. Well, my goodness... I didn't know that sound could heal so well! Within a few days all my pain had gone completely and I felt just like my old self again. Both my husband and I loved the session! Everything about the time we spent with you was mesmerising and felt so healing. I was so surprised at how much better my body felt after; I felt a huge weight lifted and all the pain gone. Being a music therapist I do appreciate how healing sound can be but being on the receiving end is a very different experience. Biggest thank you Soesen, you are truly magical.
Incredible, relaxing and very very welcoming!
"I have had several sessions with Soesen and found them extremely beneficial. When i first arrived, I felt as though I needed something to lift me and give me some direction. I had no idea at all what to expect and was blown away by the end. I could not wait for my next appointment! Soesen is a natural therapist. She creates a safe and nurturing atmosphere which makes it very easy to talk openly about all kinds of stuff, leaving you feeling relaxed and receptive for the body work. Her sonic massage is amazing! For me, its 40 minutes of beautiful sounds that create a blissful state of total relaxation and rejuvenation. I would wholly recommend it to all."
BOOKING
For all bookings, enquiries and more information please contact us here.