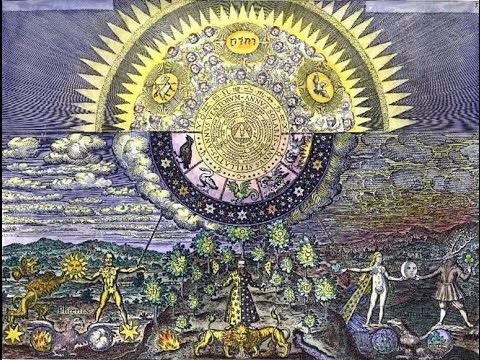 CHANGE IS UPON US
EMBRACE THE CHANGE

In today's world, humanity is facing a critical point.

The current conjunction between Saturn and Pluto will effect the rest of our year. At these sort of major astrological moments, there are often very significant events happening in history. When Saturn & Pluto come together, these events are often to do with containment, control and constriction.

We are entering a major transition in the history of humankind and our planet. We are just at the beginning of an extraordinary shift from what we knew as our old lives.
Things have been incredibly tough for many, with sacrifices made and loved ones lost. This is global. We are in this together. And my deepest heartfelt thoughts go out to those on the front lines and those really suffering. Those without roofs over their heads, without food, without loved ones or without protection.

Amongst this heavy fog of isolation, there is also a beautiful blossoming of pockets of community coming together. We are already beginning to live differently, making bread, sewing seeds, walking, riding bikes, perhaps talking to our neighbours for the first time, becoming less reliant on convenience, appreciating what we had and reflecting on what we love, need, want and what we are happy to let go of.

And when we finally stop, with nowhere to run to, or activities to continually distract us, we will eventually come to meet ourselves.

Our hearts have to open.

Can we use this time to deeply connect with ourselves and who we are?

In this space, isolation and time, can we learn to love ourselves and connect with the land and ultimately all other beings across the globe?

This is a rare opportunity to dig deep. To respond to things, even if they're incredibly difficult, as if we have chosen them. If we can connect with gratitude to all we have in our lives, use our defenses to fight fear rather than using them to fight ourselves and others, perhaps we can reach a place of peace and healing? Adapting will give us the energy to plow forward with positivity in the possibility of new found opportunities, ways of living, ways of connecting with others.

We are each being called to do our part and sacrifice or "make sacred" for the good of the whole, as we seed the Aquarian vision for our collective future.

We are being called to cultivate our inner gardens, our own inner resources, and our abilities to self-soothe and heal.
This time of collective/planetary healing is also undeniably connected to our own personal healing. The macro and the micro are linked, so while our planet is in a state of major evolutionary transformation right now, so are our inner worlds and personal lives.

As with any transition, there is pain as we move through to a different state of being.
We must take it day by day, moment by moment. Remembering that all that we are feeling is ok, keeping our hearts open despite the pain, despite the upheaval that we are each feeling and processing in our own ways.

The age of Aquarius brings a lot of feelings of frustration. We want to be free. We need to burst out of the boxes we have been forced into. Aquarius also brings Kundalini energy, raising our consciousness and third eye activation.
If we can harness the earths energy, we can ride on these energetic waves and achieve such spiritual opening and awakening.

On this rollercoaster we are on right now remember to pace yourself.
Adapt, be kind, be wise, be alert, trust your intuition.
Remember to flow, think outside the box and find new solutions.
They will come.

News

Last week I carried out March's sound bath online, streamed live on Facebook.
A first for me! It went better than expected, aside from a few internet glitches and I plan to do another next week.
Apologies for not letting you know via my mailout sooner and also to anyone not on Facebook. I will attempt to download it so that it can be viewed from my website.

Next Wednesday brings a Full Super Moon on April 8th. The moon at this point will be at its closest point to the Earth in 2020. Prepare for things to get pretty intense during April.

Please join me for a live stream sound bath session at 7pm on Wednesday 8th April from my Edan Sound page on Facebook. If you can't make it at 7pm don't worry, the video will be on the page after for you to enjoy at any time.
I know its not the same as having the live effect but I feel called to do this. More than ever people are in need of connection, relaxation, stress relief and healing.
More than ever we need to come together to support each other, even if it is virtually.

It is best listened to through head/earphones, lying or sitting down in a quiet cosy space.

I am offering these online sound bath sessions for FREE. However, being self employed things are precarious especially with all future work cancelled and no reliable government support as yet. If you would like to make a donation for the session/s I would be eternally grateful. You can do this via paypal:
paypal.me/edansound

Keep an eye on my facebook page for other online happenings, depending on how long our distancing continues!


My cheeky assistant!

Other Happenings

I thought this would be a good place to spread the word of some other wonderful things happening online right now to keep you physical, mental, emotional and spiritual souls in good shape.

Living Room Yoga!

The wonderful Julie Baker is currently running her yoga classes via Zoom. If you weren't able to make her classes before, perhaps you can now from the comfort of your own home?

Please contact Julie for more info.

Mother Earth Delegation

Thank you Aya for a heads up on a beautiful conference that has been streamed online. The conference was originally planned to take place in Stockholm with a coming together of delegation of indigenous elders of the nations of the North cold countries.
A must watch for hope, understanding and connectedness.

https://www.youtube.com/watch?v=_1C9IR9eaSs&t=5147s

Global Sound Healing Meditation
Sunday 5th April, 12-12:30pm

The intention is simple – To send love and healing to the Earth and humanity.
Click here for more info…

Kids in isolation

If you're like me and trying to cover 12 hours of entertainment of a toddler day after day, check out creativity corner and housebound entertainment for kids on Facebook. Lots of brilliant ideas to keep all ages busy and happy.
Living near the hills has been an absolute lifeline for us. If you  can, be outside, walk, run, cycle, take your shoes off and feel the mud and grass, let your children be as free as is possible right now. Adapt and let yourself be a child again whilst you can.